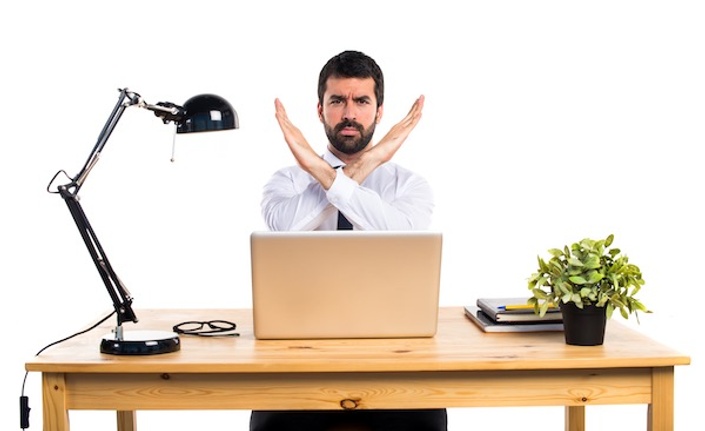 How to Manage Stress and Get More from Life
Tackle the balancing act between daily demands and pressures. Control the stress before it controls you.
Watch Promo
Life is a constant balancing act between daily pressures and our ability to cope with them. A certain amount of stress is natural and acceptable, but it becomes harmful and counter-productive when life's demands are excessive or constant, and beyond our ability to cope.
Reasonable pressure
If the pressure remains reasonable, it is considered positive and motivational, because it stimulates and energises us. Sometimes we even surprise ourselves by what we can achieve. We thrive on a challenge that gives us a buzz or a sense of purpose and achievement, even when it involves an element of risk.
But if the pressure falls outside the range that feels comfortable, the resulting strain or worry starts to affect our performance. It can lead to physical and mental ill-health, including depression, nervous breakdown and heart disease.
Learn to identify and manage stress
Based on my 30 years' experience delivering stress workshops and seminars, this course provides you with the practical steps to understand your own unique stress profile and monitor your stress levels. You'll learn what the early warning signs are, and what to do about them. If you've gone past that point and stress is already a burden you are struggling with, you'll get guidance on how to protect yourself.
Testimonials
"The course is jam-packed with tangible tools and I will definitely go through it again as I'm sure I've missed nuggets."
Nicola
"Excellent material presented in an effective way I could relate to. The presenter comes across as highly skilled and his style is measured, informative and makes you feel confident you can master the skills."

Mark
As the course builds you will:

Learn how stress affects us and the damage it does when ignored
Understand your personal stress profile
Recognise the symptoms of stress in yourself
Discover the lifestyle aspects which help protect against stress
Find out what to do to tackle day-to-day stress
Hear how common 'stress myths' do harm
Get guidance to help combat chronic or ongoing stress
Receive a 9-step plan for building resilience
Find a bonus video on self-compassion and TLC.
---
Course outcomes include:
Understanding your reactions
Meeting any challenge produces a certain amount of stress, apprehension, uncertainty and fatigue. Understanding how your mind and body react to pressure is an important step towards managing the harmful effects of stress.
Identifying the triggers
To manage stress well we must first become aware of how pressure affects us. No two people are the same and our responses and reactions are unique to each of us. Increasing our awareness of how we experience stress is the first step in doing something about it.
Knowing your stress profile
Each person's stress reaction is unique, depending on their make-up. Everyone has a threshold at which the pressures become too much, and this is different for each of us. This varies between individuals and also within the same person at different times and in different situations.
Taking control and building confidence
Stress is a universal syndrome, but it's how we perceive and respond to life's pressures that affect our stress levels. When our efforts are channelled to some end and we feel in control, despite the potential risks involved, we flourish – it builds self- esteem and confidence and the result is better emotional and physical health. The more we feel in control, the less likely stress is to affect us badly.
Developing stress-reducing habits
Developing wise habits, self-awareness and a degree of self-protection – by managing boundaries and appropriate assertiveness, for example – can help to balance the negative side-effects of modern life that threaten health and performance.
Knowing how to care for yourself
Unfortunately, faced with urgent demands or increasing pressure, it's easy to lose sight of the very things you need most to protect yourself, with predictable results. This course will encourage to to set 'punctuation points' to act as reminders for self-care.
This course is for you if:
You are interested in developing your resilience to stress

You have recently taken on new responsibilities

You are kept busy juggling job, family, and other demands

You want to be better at being yourself

Stress has you feeling you can cope

Your relationship is suffering because you are 'unavailable'

You want to be able to keep your cool under pressure

You manage, coach or support others who are under pressure

You have experienced a recent job, career, or life change

You are unable to control your increasing workload

You are finding parenting hard work rather than fun

You never have time to attend to your own needs.
Who is this course NOT for?
Aspiring magicians
It would be great to be able to wave a magic wand and get rid of life-stress, it just isn't possible (if it was I'd be selling wands, not laboriously writing and honing training resources). It takes a little practice and commitment to get the best results (I show you how in lesson 1).
'Quick-fixers'
There's so much advice out there that offers instant relief from any problem that it's easy to believe some of it. Deep down though we all know there's no 'quick-fix' and that it takes a little more than advice to get what we want from life.
'Finger-pointers'
I really hope this isn't you, one of those who think stress is somebody else's problem. You've probably heard them at work, there's always one who thinks that their stress is the fault of a colleague, their boss, the government... They know all about stress, and they think somebody else should fix it for them.
Your Instructor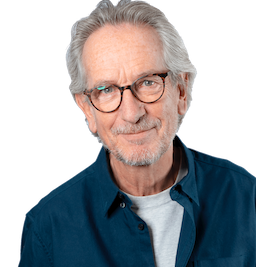 I'm a psychologist, therapist and lecturer. I've built my career around sharing information that helps people 'get a better handle on life'.
I aim to show how easy it is to improve performance and wellbeing and to provide insights into the skills and tactics relating to mastery of each topic I present.

There's always something you do if you have the right information and the right guidance. So my courses provide guidance that will help you get a better handle on yourself, a topic, and life in general.

I'm known for my "engaging, dynamic and approachable style", and "an ability to deliver a serious message in an accessible way" (these are my readers' views).

All my classes and courses are created around practical advice that you can apply right away. I use a solution-focused, problem-solving approach because I want everything I deliver to be useful, practical, and effective.

Course Curriculum
Acting on the Signals
Available in days
days after you enroll
Moving On
Available in days
days after you enroll
Frequently Asked Questions
How long will I have to complete the course?
All the course content is available as soon as you enrol. It is an entirely self-paced online course - you decide when you start and when you finish.
How long do I have access to the course?
After enrolling, you have unlimited access to this course for as long as you like - across any and all devices you own.
What if I am unhappy with the course?
I would never want you to be unhappy! If you are unsatisfied with your purchase, contact us in the first 30 days and we will give you a full refund.
Is this course about theory or is it more practical?
My courses are all structured around exercises to help you integrate the ideas into your life. All lessons include practical steps and supporting information. Theory is kept to a minimum.
What support is available if I have a question during the course?
Every lesson includes a 'comments' section. If you have a comment or question at any time during the course you can use this facility to contact the presenter. You are also encouraged to share your observations with other students using the 'comments' facility, as this has been shown to enhance learning.