The Sleep Well Plan is an online course to help you beat insomnia and restore natural, healthy sleep.
How did you sleep last night? How do you normally sleep? Was last night's slumber better than usual, not as good as usual… worse? This course will show you how to beat insomnia. It will also tell you how to stop the worry and stress that aggravate sleeplessness.
"The course is very well produced, incredibly helpful and practical. I highly recommend it to poor sleepers" (Geoff - former student).

With the right guidance, you can beat insomnia. It doesn't take much to upset our sleep patterns, but equally, it doesn't take much to restore healthy sleep, if you know how. One of the problems is that modern lifestyles often mean that the habits of self-care and attention to our needs are easily pushed aside by things that seem more urgent.
We now sleep, on average, 20 per cent less than we did a century ago. Back then we were more likely to sleep and wake in time with the natural rhythms of day and night. Researcher Stanley Coren has shown that a reduction of just 10 per cent can lead to sleep deprivation and impact on how we think and behave.
The sleep statistics for the UK are surprising: One-third of us suffer from deprived sleep and a quarter of us feel sleepy in the daytime as a result. Some have difficulty getting to sleep, others wake frequently or sleep so lightly that they are under the impression that they barely sleep at all.
You may be one of them. If you are, how do you feel about that? Probably, not too happy! But just as lifestyle issues can contribute to poor sleep, so small changes to your lifestyle and habits can help restore quality sleep – and here's an added bonus – improve your general outlook and sense of wellbeing as well.
Small change, big results!
Losing sleep is bad enough, but feeling bad about it just makes things worse. The stress and worry about how loss of sleep will affect you the following day are enough to keep anyone awake at night. And how you feel about your sleep affects not only how you feel the next day, it can also begin to predict how you'll sleep on nights to come.
This course will show you how to break the cycle of disrupted sleep and beat insomnia. However badly you think you sleep, you can start to feel immediate benefits by following the guidance here. You can improve the quantity AND the quality of your sleep. If you are not satisfied within 30 days of purchase you can get your money back. That's a promise you can sleep on!
Your Instructor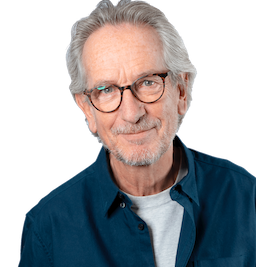 There's always something you can do if you have the right information and the right guidance. I provide personal and professional training and coaching to help you get a better handle on yourself, a relationship, and life in general.
My strapline "Life doesn't have to be like that" comes from the idea that – given the right information and a bit of encouragement – we can fix a lot of life's irritants ourselves.
My courses always include plenty of practical advice that you can apply right away. I use a solution-focused, problem-solving approach because I want everything I deliver to be useful, practical, and effective.
Course Curriculum
Sleep – Introduction
Available in days
days after you enroll
Sleep – What Gets In the Way
Available in days
days after you enroll
Getting Ready for Sleep
Available in days
days after you enroll
Frequently Asked Questions
I often sleep poorly during the week, and I reassure myself with the thought that I'll get some extra sleep at the weekend. Is this OK?
Studies show that sleeping in at the weekend does not reverse the damage of sleep loss. It also disrupts sleep regularity which is important for quality sleep. Attend to what's interfering with your sleep during the week and you won't need to catch up at weekends. The course explains this more fully.
Does a 'nightcap' (or two) before bed help improve sleep?
Alcohol may reduce the amount of time required for you to fall asleep but it has a negative effect on the quality of your sleep. One drink before bed may not significantly affect sleep quality or duration. However, the more you drink, the worse the effects on your sleep. This is covered in the course.
Can prescription medication interfere with my sleep?
Doctors prescribe medications with the best intentions, but many common medications can interfere with sleep as a side effect. Certain over-the-counter ones can, too.
Should I use an alarm clock to wake up from sleep in the morning? I've been told it's not a good idea but I can't manage without it.
It may seem counter-intuitive, but using an alarm actually promotes unhealthy sleep habits. Follow sleep hygiene guidelines in this course to establish your sleep/wake routine. When you are getting enough sleep you'll wake naturally. The lesson on sleep routines covers this.
Will I receive a course completion certificate?
Yes. On completion of the course, you can request a certificate confirming that you have completed 2.5 hours of training, for your professional development record.
What support is available if I have a question during the course?
Every lesson includes a 'comments' section. If you have a comment or question at any time during the course you can use this facility to contact the presenter. You are also encouraged to share your observations with other students using the 'comments' facility, as this has been shown to enhance learning.
What if I'm unhappy with the course?
We would never want you to be unhappy! If you are unsatisfied with your purchase, contact us in the first 30 days and we will give you a full refund.
I haven't had a proper night's sleep in almost 20 years. My doctor hasn't been able to help, and I have tried many alternative approaches, including hypnosis,
If you have suffered from insomnia for a long time it can be hard to believe that things can change. However, it is not that you can't sleep, it is more that something is preventing you from getting the right amount of sleep. Sleep is a natural facility we all have. While it is true that loss of sleep upsets us and affects our health, we always get just enough to survive, however badly we sleep. This course will help you identify the things that get in the way of better quality sleep​ so that you can begin to change your sleep patterns. If you have any difficulties you can contact the presenter for guidance and extra support.