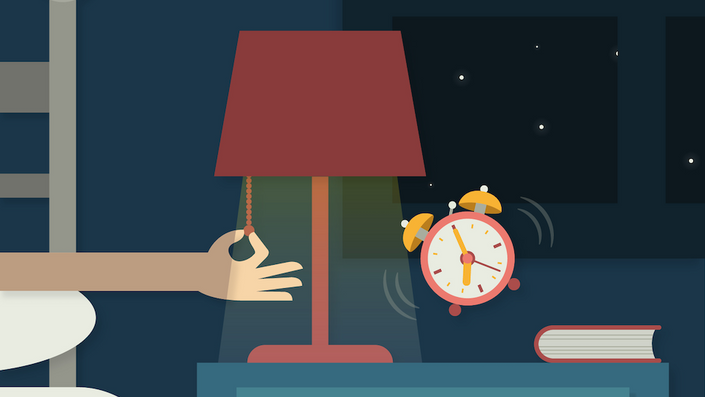 The Sleep Well Plan
This in depth course takes you through the steps to beat insomnia and wake feeling refreshed and well rested.
Watch Promo
The Sleep Well Plan
Become confident that you have your sleep under control; Restore your energy and your morning enthusiasm.
Do you want to turn sleep from a perceived enemy into your ally?
You've had enough of those sleepless nights, the tossing and turning and churning thoughts, and the struggle of forcing yourself to quieten your mind be calm your mind?
What if you could have vibrant, energetic mornings again… and take the first step toward it now?
It's as simple as shredding the sleep myths that keep you awake at night.
You only need to revive the natural 'sleep skill' you were born with.
It doesn't matter if your lack of sleep is due to work stress, changing shift patterns, so-called 'pregnancy insomnia', or anything else. The CAUSE doesn't matter, it's SOLUTIONS you need, right?
I found that to be true after over 30 years of helping people to improve their sleep... Most of my clients who followed the advice saw a significant improvement in one week!
When you get back in tune with your natural sleep rhythms:
You'll regain laser-like morning focus and productivity,
Plus, you can say goodbye to the hell of sleepless nights.
You'll feel brighter and more energetic in the morning and...
... most important of all, you'll LOOK FORWARD to bedtime!
Many of my students already have:
"This is an excellent course. It is very well produced, incredibly helpful, and practical. I highly recommend this course to poor sleepers and all healthcare professionals (I am one myself)".
Geoff G.
"I took the Sleep Well course to understand why my sleep had become so disturbed and hopefully how to put it right. I wasn't sure, but I learned a lot, made a couple of changes, my sleep is almost back to normal".
Angela C.
"Barry committed to provide 'informative, practical & effective' information and he delivered over and above my expectations.
Most crucially he enabled made me realise when/why my problems started which was psychologically really powerful because I was able to stop blaming myself for something I thought was my fault."
Nicola M.
"Barry's guidance helped solve my sleep problem. The course is informative, with practical ideas on how to obtain the best sleep through creating a sleep routine."
Aisha P.
In a few days your name could be on this list, when you sign up for this course
And, before you see the course curriculum, I want to give you an additional short overview of what you can expect:
Learn to have quality, peaceful sleep - even with newborn babies or neighbourhood parties disturbing you.
If you sleep during the day, beware... and take advantage of the best way to pay off your "sleep debt" instead.
Insomnia is not an uncontrollable monster: A mindset shift.
The easiest way to deal with worries - how to let your subconscious deal with those "sleep-killers." (Say goodbye to churning thoughts).
What do phones and your 'bedtime conversations' have in common? It's not necessarily blue light that keeps you awake…
The most underrated tip for helping your sleep… and how stairs can help you sleep.
This is the 'heart' of the course, but you'll also get:
Demonstrated relaxation techniques (including a technique you can use in bed to calm your mind-chatter).
Psychology-proved, insightful articles on the matter.
A course completion certificate you may request, and…
The perfect "low effort" yoga sequence before bed.
An offer you can sleep on
And best of all, you can contact me for free whenever you have any issues;
That's an offer you can sleep on; the usual sleep consultation or therapy would cost you hundreds of dollars.
And I don't want to go into the cost of sleep studies…
Because all you really need to spend is fabulously low price quoted above. Which is a bargain compared to the alternatives.
Plus, to take away any risk;
If you are not satisfied with the course - for any reason, you can request a refund, provided the request meets the guidelines in our refund policy.
So, the decision is yours…
You can stop looking for the causes today - and start fixing them tonight!
Or you'll continue stuck in your mind each sleepless night.
P.S: I just had a bright idea! Besides this course, you'll get my ebook The Sleep Well Guide, completely free of charge! Simply drop me an email, and I'll send it right to you.
Sleep well… and sweet dreams!
Your Instructor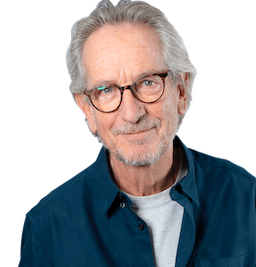 I'm a psychologist, therapist and trainer. I've built my career around sharing information which helps people sort out the things that trouble them. Hence my strapline "Life doesn't have to be like that".
I have been using mindfulness in my own life, and sharing the techniques with my clients, for 25 years.
My aim is to show how easy it is to improve performance and wellbeing and to sweep away the doubts and uncertainties that often prevent people from sorting out the things that trouble them.
My strapline "Life doesn't have to be like that" comes from the idea that – given the right information and a bit of encouragement – we can fix a lot of life's irritants ourselves.
Find out more on my website: www.barrywinbolt.com
Course Curriculum
Sleep – Introduction
Available in days
days after you enroll
Sleep – What Gets In the Way
Available in days
days after you enroll
Getting Ready for Sleep
Available in days
days after you enroll
Frequently Asked Questions
I often sleep poorly during the week, and I reassure myself with the thought that I'll get some extra sleep at the weekend. Is this OK?
Studies show that sleeping in at the weekend does not reverse the damage of sleep loss. It also disrupts sleep regularity which is important for quality sleep. Attend to what's interfering with your sleep during the week and you won't need to catch up at weekends. The course explains this more fully.
Does a 'nightcap' (or two) before bed help improve sleep?
Alcohol may reduce the amount of time required for you to fall asleep but it has a negative effect on the quality of your sleep. One drink before bed may not significantly affect sleep quality or duration. However, the more you drink, the worse the effects on your sleep. This is covered in the course.
Can prescription medication interfere with my sleep?
Doctors prescribe medications with the best intentions, but many common medications can interfere with sleep as a side effect. Certain over-the-counter ones can, too.
Should I use an alarm clock to wake up from sleep in the morning? I've been told it's not a good idea but I can't manage without it.
It may seem counter-intuitive, but using an alarm actually promotes unhealthy sleep habits. Follow sleep hygiene guidelines in this course to establish your sleep/wake routine. When you are getting enough sleep you'll wake naturally. The lesson on sleep routines covers this.
Will I receive a course completion certificate?
Yes. On completion of the course, you can request a certificate confirming that you have completed 2.5 hours of training, for your professional development record.
What support is available if I have a question during the course?
Every lesson includes a 'comments' section. If you have a comment or question at any time during the course you can use this facility to contact the presenter. You are also encouraged to share your observations with other students using the 'comments' facility, as this has been shown to enhance learning.
What if I'm unhappy with the course?
We would never want you to be unhappy! If you are unsatisfied with your purchase, contact us in the first 30 days and we will give you a full refund.
I haven't had a proper night's sleep in almost 20 years. My doctor hasn't been able to help, and I have tried many alternative approaches, including hypnosis,
If you have suffered from insomnia for a long time it can be hard to believe that things can change. However, it is not that you can't sleep, it is more that something is preventing you from getting the right amount of sleep. Sleep is a natural facility we all have. While it is true that loss of sleep upsets us and affects our health, we always get just enough to survive, however badly we sleep. This course will help you identify the things that get in the way of better quality sleep​ so that you can begin to change your sleep patterns. If you have any difficulties you can contact the presenter for guidance and extra support.