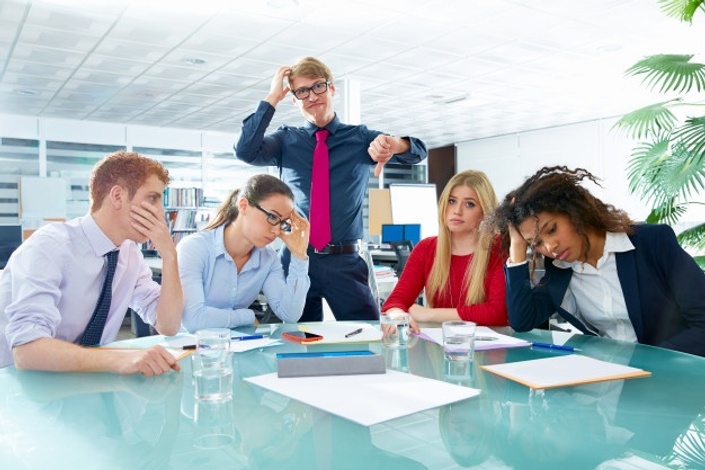 Difficult People and How to Deal With Them
Tackle their behaviour the right way learn how to take control with confidence and flair.
Watch Promo
Anyone involved with others – at work or at home – who wants to tackle difficult behaviour more effectively will enjoy this course. It'll help you successfully settle those difficult interactions that just won't resolve themselves.
"This course is taught by a master. As well as all the guidance on handling difficult behaviour in others, I learned so much about managing myself and my reactions. This is a highly practical course, I wish I'd been able to take it years ago, at the start of my career" (Sally – former student)
With video role-play demonstrations to support the lectures you'll quickly learn to handle apparently impossible situations where people just won't co-operate: bosses, co-workers, customers, patients or members of the public who act in unpleasant, unpredictable ways.
And it isn't limited to the workplace; if you ever find yourself struggling in your personal relationships there's help here too.
This course tells you how to identify seven common difficult characters, recognise clues to the patterns in their behaviour and, most importantly, to understand how to prepare yourself so that you become more effective more often in your relationships.
This 90-minute course includes 12 video lectures. You'll also be provided with concise and clearly written downloads to help you practice some recommended exercises and enhance your skills. And there's a reading list if you want to take your study further.
How to complete the course
The course contains 12 lectures; approximately 50 minutes of video, presented in bite-sized lectures. Reading time for the associated material is approximately 40 minutes. We recommend watching these several times to help you effortlessly absorb the information. We also recommend reflection breaks between each lecture; avoid 'cramming' and find a pace that suits you.
This course will help you if:
You have to deal with challenging behaviour in the course of your work, home life or socially

You work with one or more colleague whose behaviour you find unacceptable, obstructive or overly demanding

You find it difficult to get your point across in certain situations

You are regularly in contact with someone who insults for, puts you down, or manipulates you

You have a partner or ex-partner who persistently uses unfair behaviour to get their own way

You want to more confident in dealing with situations where someone else constantly tries to get the upper hand.
-------------------------

Barry Winbolt MSc is a relationship consultant, mediator and writer. He has over 25 years experience providing training and advice in working relationships, communication skills and personal development.
His highly engaging workshops are designed to be relevant to attendees and to deliver practical skills and techniques that can be applied immediately.
The course looks at the most common kinds of difficult behaviour, and provides you with an essential toolkit for identifying and managing them effectively and confidently.
Testimonials by former students

"I took this course to help me with resolving conflict with my manager, throughout the course I began to apply your instruction personally and experienced positive results almost immediately. Thank you for taking the time to share your expertise."
Kristie W.
---
"Yes! This is exactly what I was looking for. The PDFs are very helpful."
Diana H.
---
"Excellent course. So many takeaways from this course!! Everyone will benefit from the classes. The Assume and Salvage strategies are very helpful and I plan to use them now and in the future."
Nathalie G,
---
"Very valuable information delivered confidently and appropriately. Highly recommended!!"

Sonia M.
---
"I've attended lectures with Barry before and his style is very engaging and practical. Having this level of expertise in my pocket is perfect for on the go studying and reviewing the material at anytime."
Ash W.
---
"This course is filled with wisdom and information to the maximum possible extent. They are plenty of examples, including acted scenes, to illustrate the ideas. There is likely a lot more points I could mention, but I want to keep this review short and focused, as I strive to be a good communicator!"

Michael P.
"I am very glad to find the right course at the right time. I am having difficult time dealing with few at work place, hence started looking into your course. This has actually helped me to identify the points to improve myself first, rather than expecting the others to change their behaviour."

Dhiva R.
---
Frequently Asked Questions
When does the course start and finish?
The course starts now and never ends! It is a completely self-paced online course - you decide when you start and when you finish.
How long do I have access to the course?
How does lifetime access sound? After enrolling, you have unlimited access to this course for as long as you like - across any and all devices you own.
What if I am unhappy with the course?
We would never want you to be unhappy! If you are unsatisfied with your purchase, contact us in the first 30 days and we will give you a full refund.
Will this course help me with a personal relationship?
Absolutely! The course will equip you to handle human relationships in their broadest sense, so yes, it can help with a personal relationship. In fact, this is just what many of our business students have noted; that interactions with a spouse or children have benefitted from the insights provided by this course. As you'll see, when we learn new ways to​ think and behave in the face of difficult behaviour, we can influence others through our communications.
Will I receive a course completion certificate?
Yes. On completion of the course, you can request a certificate confirming that you have completed 2.5 hours of training, for your professional development record.
What support is available if I have a question during the course?
Every lesson includes a 'comments' section. If you have a comment or question at any time during the course you can use this facility to contact the presenter. You are also encouraged to share your observations with other students using the 'comments' facility, as this has been shown to enhance learning.
Your Instructor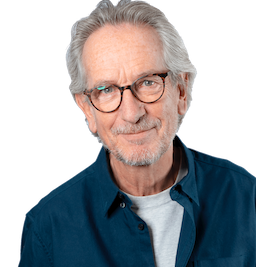 I'm a psychologist, therapist and lecturer. I've built my career around sharing information that helps people 'get a better handle on life'.
I aim to show how easy it is to improve performance and wellbeing and to provide insights into the skills and tactics relating to mastery of each topic I present.

There's always something you do if you have the right information and the right guidance. So my courses provide guidance that will help you get a better handle on yourself, a topic, and life in general.

I'm known for my "engaging, dynamic and approachable style", and "an ability to deliver a serious message in an accessible way" (these are my readers' views).

All my classes and courses are created around practical advice that you can apply right away. I use a solution-focused, problem-solving approach because I want everything I deliver to be useful, practical, and effective.

In the 25 years that I have been delivering this course more than 100,00 attendees have helped me develop and refine the content contained in it. You'll learn guaranteed tactics and strategies, and if you are not completely satisfied you can claim a full refund within 30 days of enrolment.
Enjoy the course, and please let me know what you think.
Best wishes
Barry Winbolt.