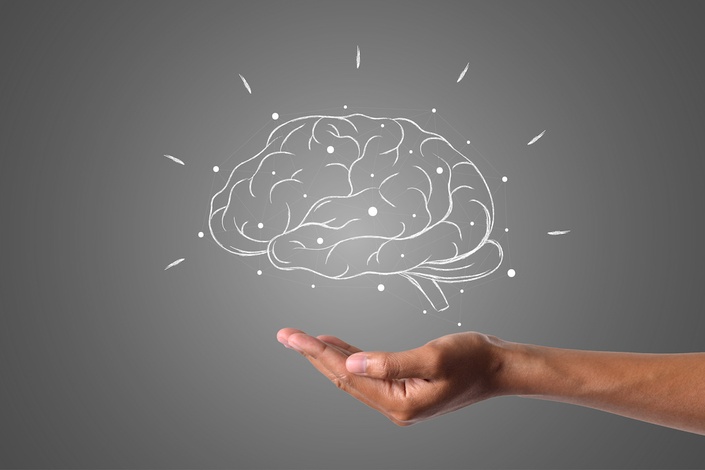 Mindfulness in Life and at Work
Learn how to be more mindful in everything you do.
Within minutes of starting this course, you'll begin to understand the essential simplicity of mindfulness and how to be more in touch with what's going on inside you and around you.

Through the simple and accessible exercises, you'll acquire techniques to gain mastery over your thoughts and feelings. You'll see why mindfulness is now recommended as a route to improved mental health, quality of life, and personal productivity.
Mindfulness is a simple set of techniques which enable you to adopt a new mindset and a new way to think about your life.
Paying attention to your experience in the present moment brings control of thoughts and feelings and improves mental health and physical wellbeing
Seeing clearly
There's a big buzz about how mindfulness can improve your life, and it's hit the workplace bigtime. It's easy to see why. We are pulled in all directions by demands, stress, and distractions. It can seem impossible to fully engage in what we are doing, whether it is working, parenting, studying, or simply, living.
Mindfulness is the antidote to our highly-charged lifestyles. In order to keep on keeping up, we also need to take time for ourselves, to rest, recover and renew our energies.
Though many people are curious, there is also a lot of confusion about how to be mindful. This course will clarify a few things and show you how to quickly test mindfulness for yourself.
Subtle and profound
Bringing mindfulness into your day is a subtle yet profound shift. It all starts with a few short moments of awareness. You can do this whatever you're doing, and notice what happens when you practice really being of present and fully aware.
You may wonder how mindfulness could help you...
Do constant interruptions interfere with your productivity?

Do you often feel overwhelmed by your workload?

Are you currently struggling to keep up with your 'to-do' list?

Are you ever depressed, anxious or irritable at work?

Are you easily distracted from what you 'should' be doing?

Is it hard to concentrate for more than a few minutes?

Are you unable to remember what was said during discussions?

Do you regularly 'zone out' and operate on autopilot?
Natural responses
These are natural responses in a social climate where we're often expected to do more with less. For example, many people are asked to work longer hours, and at the same time, be creative, motivated and more productive, despite the obvious pressures.
That's where mindfulness comes in
Learn a little about mindfulness and back it up with a couple of simple exercises and you can expect to:
Feel more focused and able to concentrate better

Boost your motivation and creativity

Reduce stress, anxiety, and irritability

Increase your resilience and emotional intelligence

Manage your energy levels as you go through the day

Find your work – even the mundane bits – more fulfilling

Manage yourself and others more concisely

Have more productive conversations with colleague

Get more done and feel more confident.
Mindfulness is a proven and effective tool for life. What you get out depends on how much you put in. But the points listed here are all researched and proven benefits of using mindfulness at work.
That's why firms like Google, Yahoo, Nike, Deutsch Bank, Apple, Inteland Goldman Sachshave all promote the use of mindfulness in the workplace.
How to get some yourself
Mindfulness is a form of mediation (before you get distracted with visions of saffron robes and wind-chimes, read on).
In its simplest form, mindfulness means awareness. 'Training' yourself means learning how to relax at will, and then to focus your attention, quieten your mind, and clarify your thinking.
Typically, you'd start with just a few minutes at a time, a couple of times a day. With practice, you'll learn how to 'switch on' a mindful state of mind pretty much any time you need to.
Once this becomes a habit you've opened the door to a technique that will relax you, reduce stress, and calibrate and reset your levels of energy, creativity, and concentration.
Mindfulness gives you control of areas of your life you've probably thought you couldn't influence. You'll begin to enjoy the benefits almost as soon as you start to practice.
Health and wellbeing
Regular practice enhances the brain's repair mechanisms. Mindfulness is linked to the 'relaxation response' which triggers healing in mind and body, clears up stress homones and boosts the immune response. This is medically proven, so it's about white coats, not saffron robes.
Better relationships
The psychological benefits of mindfulness have been linked to an increase in emotional intelligence, particularly the ability to empathise and self-regulate feelings and attitudes. In turn, this means more self-awareness, better communication, less conflict and, you guessed it, better relationships.
Greater control
Mindfulness gives you control of areas of your life you've probably thought you couldn't influence. You'll begin to enjoy the benefits almost as soon as you start to practice. Try it, and judge for yourself.

Course Curriculum
Introduction to Mindfulness
Available in days
days after you enroll
Mindfulness and You
Available in days
days after you enroll
Your Instructor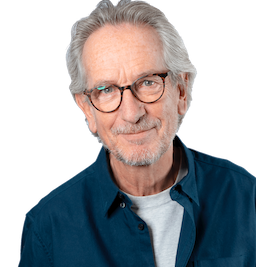 There's always something you can do if you have the right information and the right guidance. I provide personal and professional training and coaching to help you get a better handle on yourself, a relationship, and life in general.
My strapline "Life doesn't have to be like that" comes from the idea that – given the right information and a bit of encouragement – we can fix a lot of life's irritants ourselves.
My courses always include plenty of practical advice that you can apply right away. I use a solution-focused, problem-solving approach because I want everything I deliver to be useful, practical, and effective.
Frequently Asked Questions
I have tried mindfulness before but found I couldn't get into it, is it worth trying again?
This is quite a common experience. We all absorb and retain differently and it is important to find a method of learning that suits you. That said, mindfulness is often misunderstood and some people abandon the exercises because they think that they 'not doing it right.' This course explains some possible obstacles and how to get past them.
How long do I have access to the course?
How does lifetime access sound? After enrolling, you have unlimited access to this course for as long as you like - across any and all devices you own.
What if I am unhappy with the course?
We would never want you to be unhappy! If you are unsatisfied with your purchase, contact us in the first 30 days and we will give you a full refund.
How long will I have to practice for?
The techniques in this course are simple but they take a little time to learn. How much time varies from person to person. That said, many people are surprised how quickly they can learn to experience mindfulness if they follow the simple techniques.
Will I be expected to sit still for hours
You can apply the techniques of mindfulness during most of your normal daily activities. If you would prefer to sit quietly and adopt a meditative approach, you can do that too. This course shows you how​ to personalise your practice to make use of the techniques in ways that suit you and your lifestyle.
I want to learn mindfulness so that I can pass on the skills to others. Will. this course enable me to do that?
The exercises and techniques you could certainly show others what you have learned, but this course is not designed as a 'train the trainer' course. The best way to encourage others to take up mindfulness is to use the techniques to improve your wellbeing and hope they follow your example when they see how you have changed.
Mindfulness has become a bit of a buzzword, isn't it just a fad?
There are many 'myths' around mindfulness. One of these is that it's just a fad which will pass. Although it has only been taught and popularised in the West for 40 years or so, it stems from practices which are several thousand years old. Mindfulness is now well researched and used in many professions, clinical settings, sport and education. As more people practice mindfulness and experience the benefits, it will evolve but it is unlikely to disappear, as fads often to.